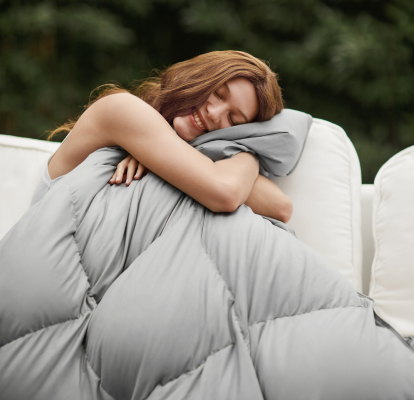 Recycled down
Recycled Down for Sustainable Steps
Recycled down
Recycled Down for Sustainable Steps
Over the past 40 years, global textile waste in landfills surged by 800%, with consumers discarding about 80 pounds of textiles yearly. Hundreds of tons of post-consumer down products are improperly disposed of, causing harm to our land. As a natural, sustainable filling material, down products can achieve 80-90% recycling rates.
Throughout the past four decades, Rewardown has made significant strides in researching and developing a sustainable recycling system for the down industry. The primary objective of these efforts has been to create a system that effectively manages the use of down materials, ensuring their renewal and utilization in an eco-friendly manner.
DownPlus Tracking System Makes Us Unique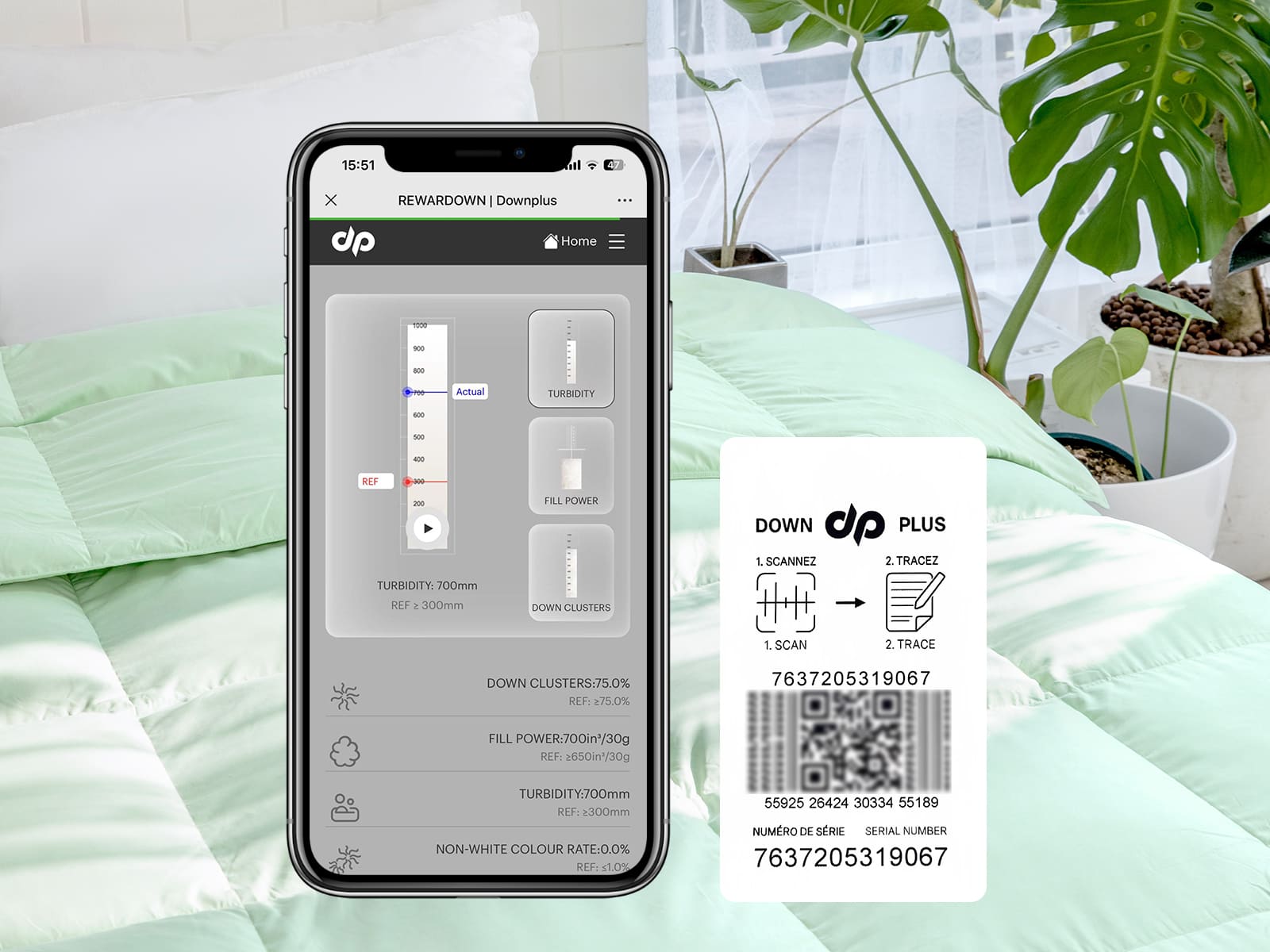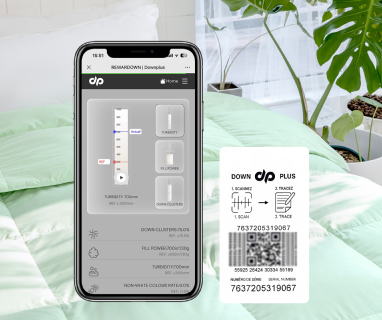 Key of Transparency
What sets us apart is our revolutionary Downplus tracking system. We believe that transparency is key, especially when it comes to the materials we use. With Downplus, customers can trace the origin of the down in their comforter, ensuring that it comes from ethical and responsible sources.

Simple and Secure
Our down tracking system works by assigning a unique code to each down product, which can be scanned using a smartphone or entered on our website. This code provides detailed information about the origin of the down, including the source, the collection process, and the recycling methods used. Therefore, during the down recycling and classification process, we can swiftly and accurately trace the origin and categorize the down.

Peace of Mind
With Downplus, you can have full confidence in the origin and journey of our down fillings.
From Trash to Treasure
Eco-Friendly Solutions
Our recycled down is meticulously cleaned, sorted, and treated to meet the highest industry standards. Whether you are in the outdoor apparel, bedding, or home furnishing industry, our down fillings will provide exceptional warmth, comfort, and durability.
Sustainable

100% sourced from post-consumer products, naturally organic and biodegradable—your conscious choice.

High Fill Power

Achieving 500 to 750+ fill power, the higher the fill power, the better the insulation performance.

Hypoallergenic

Tested turbidity values over 800+ mm, surpassing global inspection standards, signifying top-quality down.

Easy Care

Products filled with recycled down are easily washable and suitable for dry cleaning.

Thermal Insulation

Recycled down matches the insulation of virgin down, making it an ideal insulating material.

Lightweight and Breathable

Down's natural spherical structure offers comfort and temperature regulation,delivering an unmatched comfort experience in products.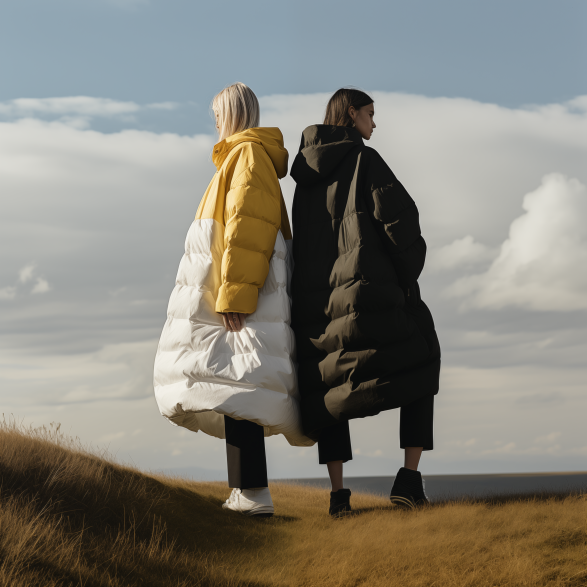 Our Recycling Process
We recycle down products bearing the Downplus certification label, such as bedding and down jackets.
Tracking down information and categorizing the reclaimed down products through scanning the DownPlus labels.
By a combination of manual and mechanical processes, down and feathers are separated from the shells.
By undergoing ten processing steps including feather sorting, water washing, dust removal, drying, and iron removal, down and feathers are transformed into recycled down that is clean and rejuvenated.
Our in-house lab checks down quality at each production step, following all GRS and IDFL standards.
Produce brand new products filled with recycled down, such as down comforters, down jackets, blankets, pillows, and more.
Ready to Collaborate with Us?
If you are eager to enhance your design by reducing environmental impact, feel free to make an inquiry now
Inquire Now
Choosing a selection results in a full page refresh.