Embrace Sustainability, Be Rewarded
Explore our exquisite collections of recycled down products designed for eco-conscious living.
WHY US?
Where Sustainability Meets Style
At Rewardown, we've embarked on a mission to redefine eco-luxury, to create a world where quality and responsibility walk hand in hand. Discover our story, where each chapter is marked by a commitment to the planet, a dedication to innovation, and a relentless pursuit of excellence. Join us on an extraordinary voyage – a journey where innovation meets compassion, and sustainability defines excellence.
Learn More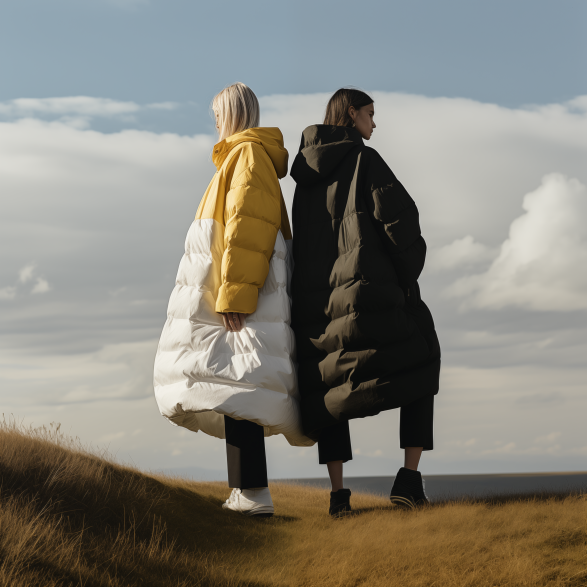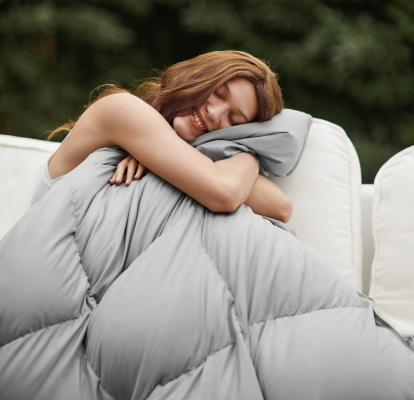 From Production to Perfection
Transforming Waste into Treasure
With cutting-edge technology, we recycle down and reuse it to create comfort and warmth. By repurposing down waste, we contribute to the reduction of environmental footprint, the conservation of resources, and the protection of our planet.
COLLECTING

PROCESSING

REPURPOSING
What Makes Us Unique?
Circulate with Transparency
What sets us apart is our revolutionary Downplus tracking system. We believe that transparency is key, especially when it comes to the materials we use. With Downplus, customers can trace the origin of the down in their recycled down product.
LEARN MORE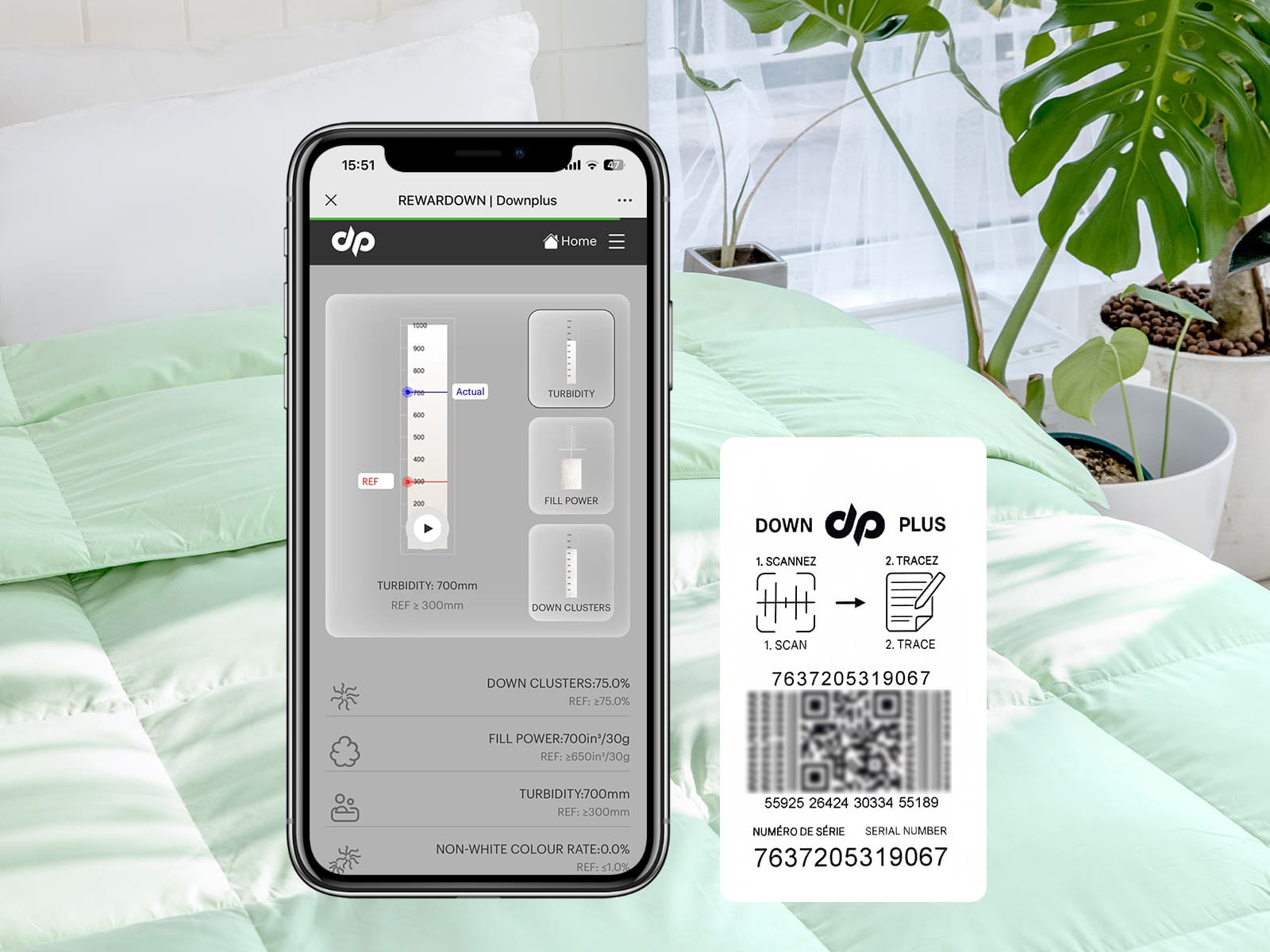 What Makes Us Unique?
Let's Join Forces to Elevate Your Business Sustainably
Partner with us to redefine your brand's impact with eco-friendly choices.
INQUIRE NOW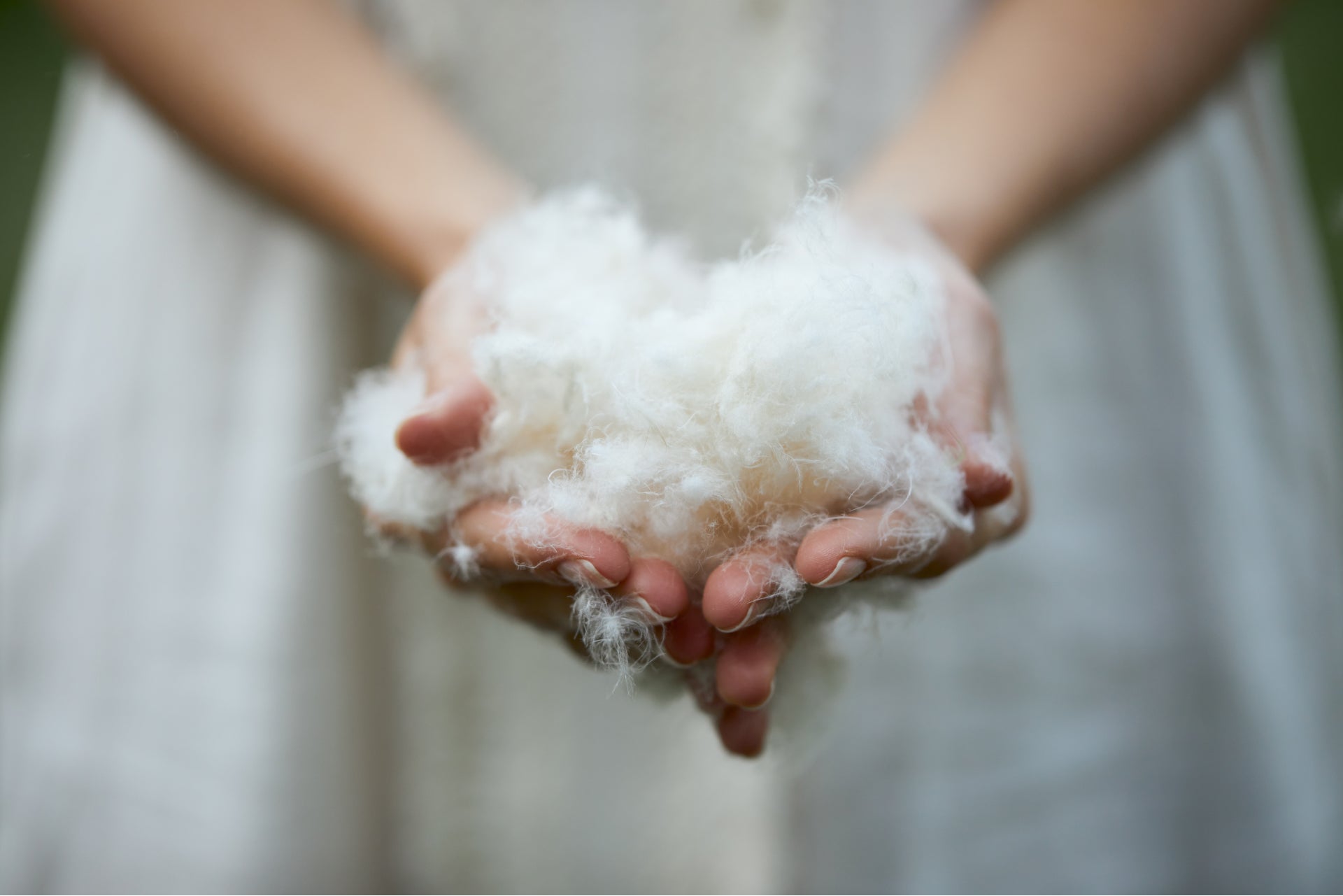 Our Product Range
$349.00 USD

From

$261.75 USD

Save $87.25 USD (25%)

Unit price

EcoLuxe Down Kapok Comforter

in your cart

$399.00 USD

From

$339.15 USD

Save $59.85 USD (15%)

Unit price

LoopLuxe Down Comforter

in your cart

$58.00 USD

$49.30 USD

Save $8.70 USD (15%)

Unit price

Premium Portable Down Blanket

in your cart
$70.00 USD

$59.50 USD

Save $10.50 USD (15%)

Unit price

RoamReady Down Scarf

in your cart
What They Say About Us
Customer Review
Authentic Experiences. Genuine Delight.
"We absolutely love the recycled down material in our jackets! It provides exceptional warmth without weighing us down, making it perfect for outdoor activities."

"It's been a pleasure working with Rewardown. Communication, quality control, and delivery have all been very impressive. We'll definitely recommend your services to our business partners."

"The recycled down material in our pillows is a game-changer. It not only provides superior comfort but also helps our consumers sleep more soundly, knowing that we are supporting eco-friendly practices."
Let's Collaborate!
If you are eager to enhance your design by reducing environmental impact, feel free to make an inquiry now
INQUIRE NOW
@rewardown
Follow us on Instagram