Frequently Asked Questions
We've compiled a list of the most common inquiries to make your experience with us as seamless as possible.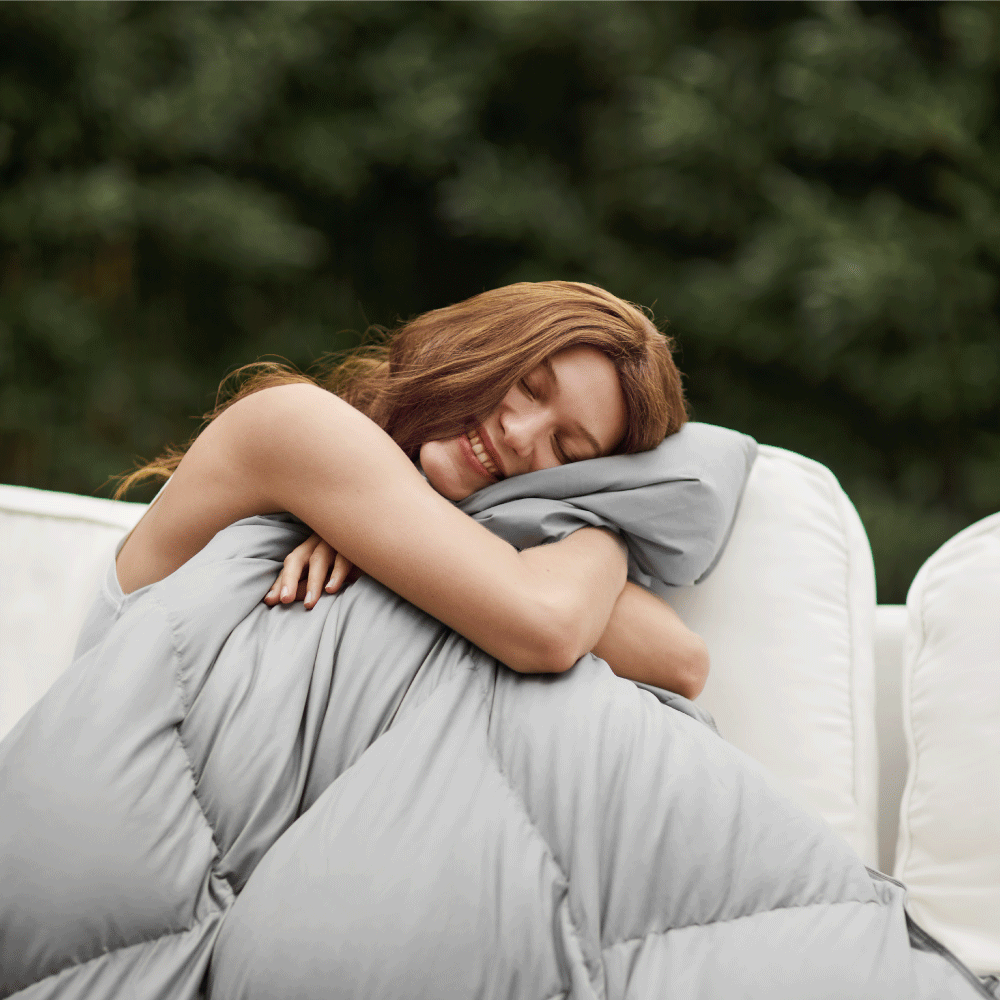 How are Rewardown products different from other bedding and home brands?

We've been dedicated to the down industry for over 30 years. we accumulate our technologies, resources, and craftsmanship at Rewardown to provide the best quality bedding with sustainable and responsible resources while minimizing the impact on our environment, society, and economy.
What are the care instructions for Sustainable Comforter?

 It is recommended to spot-clean the stained area if necessary.

· Scrub with mild soap and cold water.

· Absorb excess moisture with a dry cloth.

· Air dry or tumble dry low heat in an extra large capacity dryer and dry thoroughly.
Are your comforters OEKO-TEX Certified?

Yes, all of our comforters are 100 OEKO-TEX certified.
Is Rewardown products safe for pets & kids?

Yes, our products are free from chemicals and pesticides. With OEKO-TEX certified, our products are safe, healthy and kind to sensitive skin, so when pets or kids come into contact with it, you don't need to worry at all.
What are care instructions for Conifer Collection?

· Machine wash
· Do not bleach
· Drip dry or tumble low
· Do not dry clean
Can you change the shipping address for my order?

We can assist you in changing your order BEFORE it is shipped. We will be unable to make any changes to your package once it has been shipped. If you have any problems, you can contact us at info@rewardown.com. We will try our best to support you well.
What forms of payment do you accept?

There are different ways you can choose to pay on our website. We support Credit/Debit Card, PayPal, AMEX, Klarna etc.
What is your return/exchange policy?

Products purchased on Rewardown can be returned/exchanged within 100 days of the original purchase. (free return/exchange shipping within the U.S) Please email us atinfo@rewardown.com to initiate a return.
How do I track my order?

Tracking number will be emailed to you the moment your order ships. If you have trouble with tracking information, you can contact us at  info@rewardown.com, we will reply you within 24 hours.
When will my order arrive?

It usually takes 3-5 business days for delivery.