Our Process Initiative
According to the report of the United Nations, global temperature has risen 1.02 degrees centigrade since 1880, and 30 million people have been newly displaced by weather-related disasters. We realize the importance of decreasing resource wastage and protecting our planet. Thus we determined to make our process more sustainable and eco-friendly.
1 Recycled Down
We are able to accurately identify our recycled down thanks to our very own DOWN PLUS system. The Down Plus system is a comprehensive information system that enables us to trace specific characteristics from down fillings in order to track back to its place of origin. Down Plus helps us allow customers receive real information about our products by scanning a unique QR code provided by us.
2 Reborn Workshop
We established the reborn Workshop to properly process our recycled down. The first step is to classify the raw materials, sanitize them via solar and wind energy, then lab test them. The materials must pass each test before they can become fillings for new products.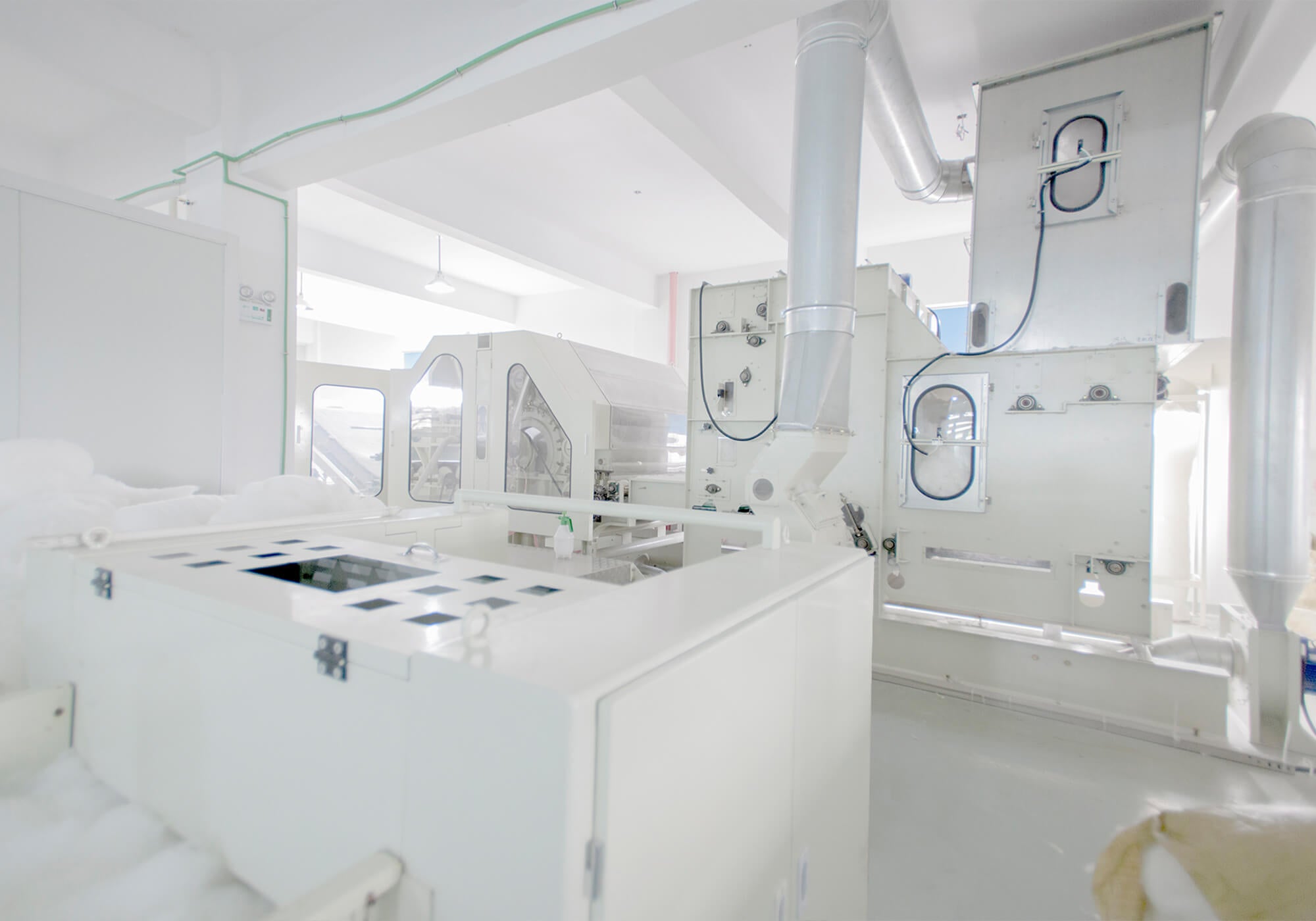 3 Products
After conducting numerous surveys and analyzing our consumer research, we were able to develop high-quality, eco-friendly products that meet a diverse range of needs, desirable for those who want to minimize their carbon footprint as well as get the best sleep.